PORTFOLIO
PROJECT
_
EXAMPLES
Design & distribution of new brand jewellery collections

Example: Production of a large classic brand collection for the German women's magazine "Journal für die Frau". Distribution via department stores and TV online-shops.


Development of single brand jewellery models
Example: Interactive jewellery design project with design students of the University Of Applied Sciences Trier and in cooperation with the German women's magazine "Freundin".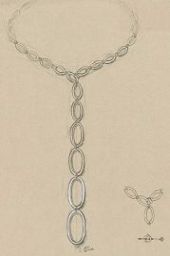 Design & production of new merchandising models

Example: Production of merchandising items by order of the car manufacturer SMART.
Production of individualized jewellery design

Example: Collection "STIGMA" - individually engraved or stamped jewellery pieces in premium quality for private and business customers.